SERVICES
MONEY COACHING
Group workshops and speeches along with money coaching for individuals and couples.
BOOKKEEPING & BILL PAYING
Personal & small business bookkeeping with QuickBooks.
IMPROV FOR BUSINESS
Improv workshops for business professionals including organizations and groups.
SPEECH CONSULTING
Individual consulting and coaching for anxious presenters.
About Maggie Knowles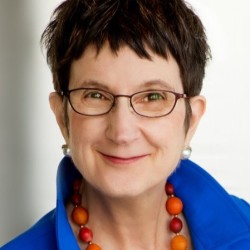 Maggie Knowles is creative and analytical, funny and detail-oriented. Her mission is to bring joy and energy into your relationship with money and career, whether through improvised conversations or tidier books. She blends an entertaining style with research-based knowledge to create a comforting and humorous soup of ideas and experiences.

As the daughter of a physician, Maggie has a special place in her heart for doctors and other professionals who are frustrated by loss of autonomy and concerned about threats to their careers. She prescribes improv and introduces the treatment with sensitivity and glee. She heals the healers with laughter.

As a recovering mess with money, Maggie has a passion for helping others climb out of their own messes. Her studies in popular neuroscience and habit change inform her money coaching, while her eagle-eyed attention to detail permeates her routine bookkeeping work.
Testimonials
Hear what our clients have to say